Resin-Based Spray Lining
Rehabilitation of narrow culverts can be challenging, costly and time consuming. Geotech Services, Inc. now has a fast, efficient solution to help save municipalities and transportation departments time and money when tough to access culverts are in disrepair.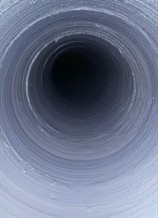 Resin-based spray lining is a great alternative. Once the culvert is cleared, dried and sealed, a resin-based liner can be sprayed throughout the culvert pipes at an appropriate required thickness.
The properties of the spray enable:
Fast cure (tack free in under 30 seconds)
A seamless, high build liner
High flexibility and toughness
Chemical, abrasion, and impact resistance
Insensitivity to the environment
Contact Geotech Services today to explore using resin-based spray lining rather than slip-lining for those narrow culvert rehabilitation projects!
To read one of our resin-based spray lining case studies, please follow this link.