Civil Construction by Geotech Services, Inc.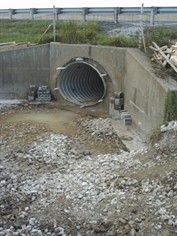 We perform various civil projects for many of the local governmental agencies, and highway entities, as well as golf courses in our area. These projects usually include sliplining and grouting culvert pipes under roadways correcting drainage problems that are causing erosion, and creek maintenance. We also have maintenance contracts that require us to be on stand by during severe weather conditions in order to ensure that the drainage structures and channels are clear, so as to alleviate potential flooding.

Narrow culvert repairs and rehabilitation are no problem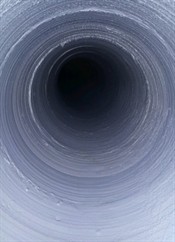 now with Geotech Services' Resin-Based Spray Liner. When sliplining isn't possible because of tight spaces, this is the answer!
Resin-based spray lining is fast curing (tack free in under 30 seconds), is highly flexible and tough, chemical, abrasion, and impact resistant and insensitive to the environment. For more information check our Resources page for a case study - then call us!